Specialising in the public sector, we understand, and have tailored our offering and our ways of working to meet the tailored requirements of all clients.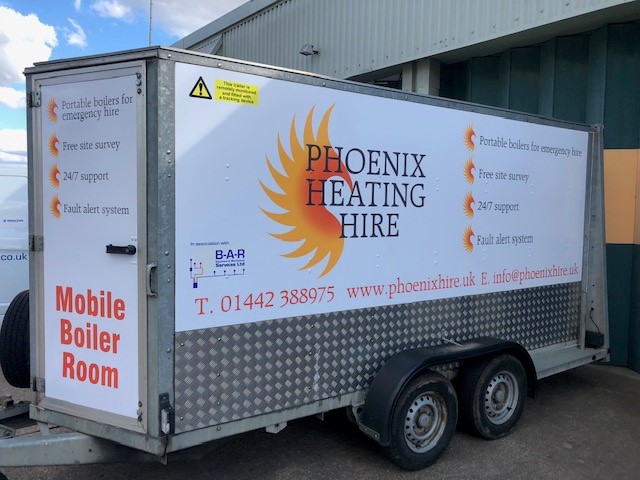 Faced with many public-sector clients who had not been able to replace plant and equipment with funding deficits (and in some cases uncertainty over site retention) resulting in them experiencing multiple site failures simultaneously, it was decided that mobile boiler rooms offered the fastest response to the problem.
We have a fleet of mobile boiler units readily available to cover any eventuality.
Having over 10 years exoerience working with various clients, from local councils, to schools, to prisons and the NHS, we launched our Boiler Hire Division with 5 core requirements in mind;
Be reasonable with costs and adaptive working hours
Simplify the ease of engagement for customers
Provide technical assistance to the customer on both temporary needs and the most effective route to a long term fix as required
Build the best equipment from an engineering basis – all units are multi burner for resilience and incorporate an automatic alarm system which notifies us instantly of any problems, so immediate action can be taken
Build systems that can be connected quickly and safety (in as little as an hour with full safety barrier systems also stocked)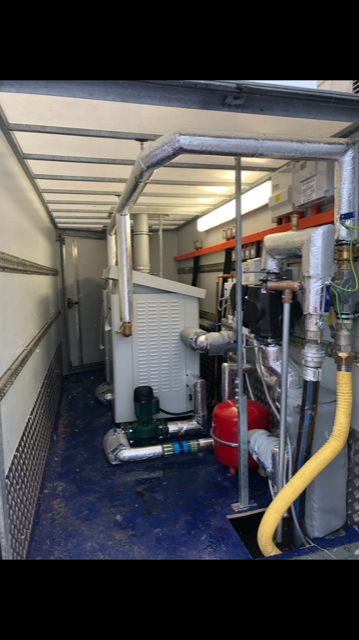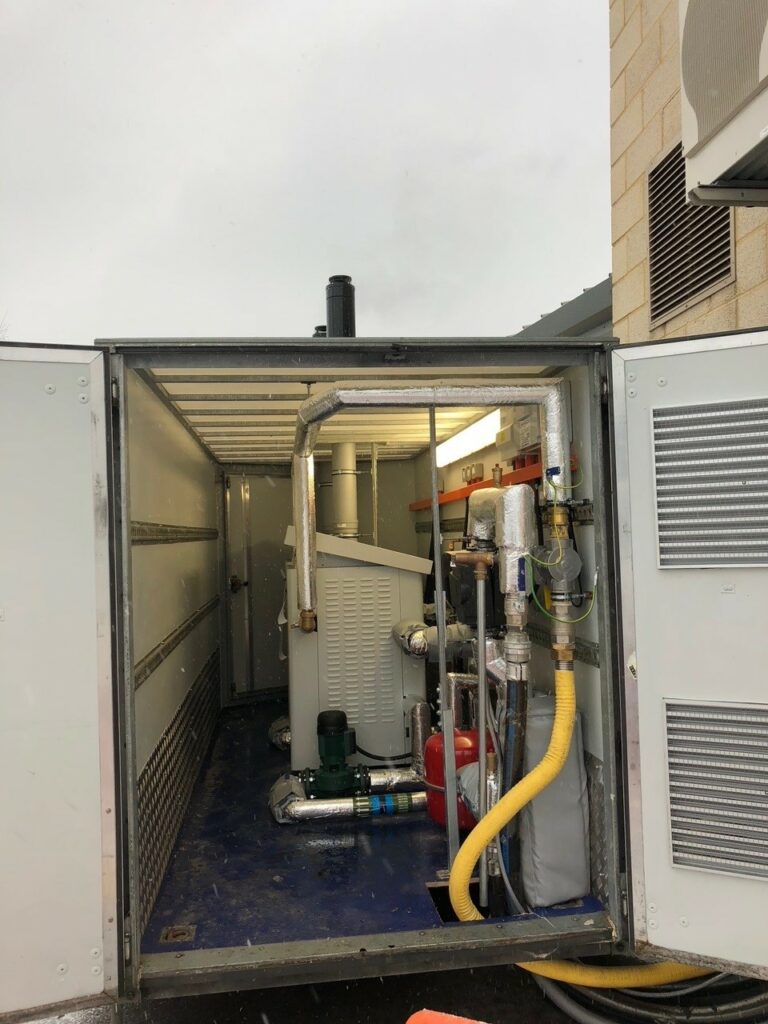 Emergency Planning & Business Continuity
Our decision to bring control of emergency works in house has cut our response time line to obtain temporary heating from 1-3 days, to 1-6 hours- meaning that sites can remain open with absolute minimal impact, as such minimising the impact to site staff/ occupants, in sometimes already pressurised environments.
This also gives us the ability to work unconventionally when required – I.E. we have on hand facilities send a unit to site to enable us to strip out a boiler room ahead of planned works to ensure that site services are maintained with no interruption